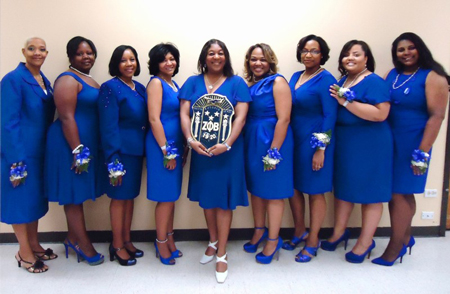 Along with the benefits of support, encouragement and friendships that last a lifetime, Zeta Phi Beta membership offers many practical benefits.
Zeta women develop leadership skills by attending seminars, holding officer and committee positions within the chapter; and serving as a role models for the Sorority's youth affiliates.
Membership in Zeta Phi Beta Sorority is a living and learning experience for women with shared values and objectives. You will have the opportunity to be involved in a wide range of activities where you can use your unique talents and knowledge to contribute to the chapter and your community.
Zeta Phi Beta encourages young women to learn and grow in the spirit of sisterly love and friendship; during college years and beyond.